Using Outlook express with Signatures
It's easy to use outlook express to have HTML mail signatures like you might have on WEBTV.
Here are 3 Easy Steps to a Mail sig:
1) Make an HTML Page to serve as your Signature (in Outlook Express, you can have more than 1)
2) Tell outlook express about your HTML Page
From Outlook Express, click Tools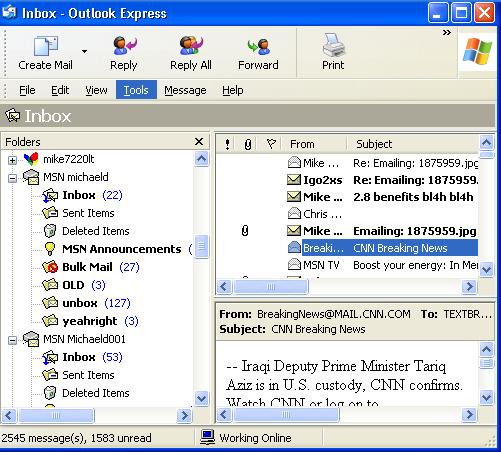 Then click on Options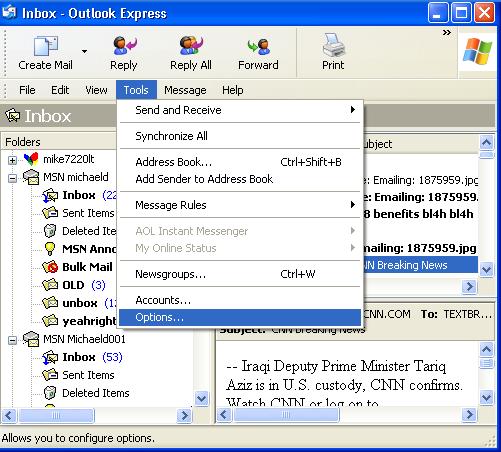 This Brings up the Options Panel, Click on Signatures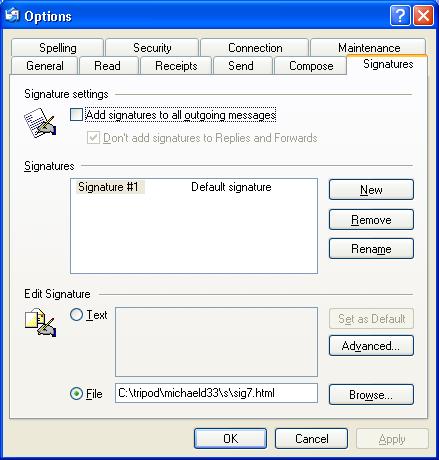 Click New to start a new signature
Then Click File and browse to the name and location of the HTML file you made
When you are done, Click Apply and ok
3)Now you are ready to start using your signature
To start using your signature,
Click in the message area
Click Format then HTML if it is not already chosen.
Then Choose Insert Signature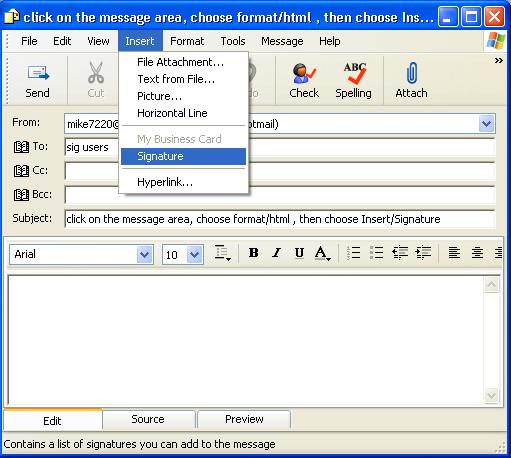 Your Signature is now inserted.
finish the mail and Send
its that easy.